fishing for love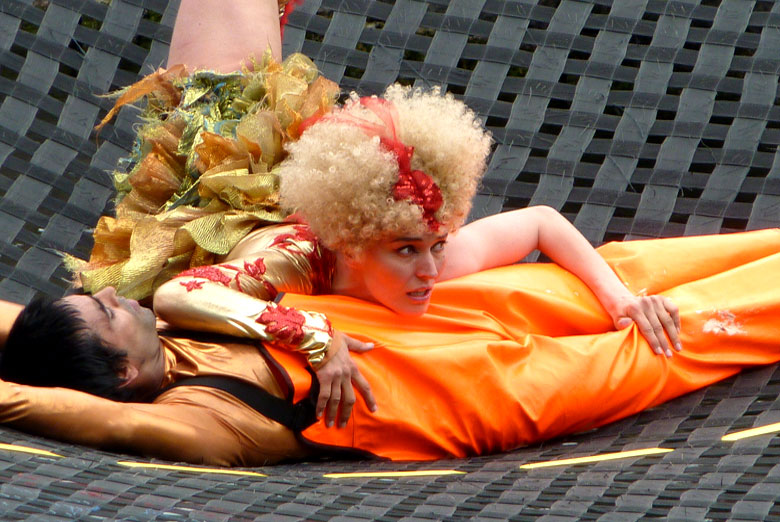 Photo from the performance by Guro Løseth featuring Adhana and Fiskum
"FISHING FOR LOVE" Premiere at Sound of Oslo Festival, in connection with Euro Vision Song Contest in Oslo. Tjuvholmen, May 2010
"A great show rarely seen before, is the phrase that best describe Ella Fiskum 30 minutes long performance (…) This is a performance that should be staged over and over again, so even more people get the chance to experience it." Active in Oslo.no, 25.05.2010
"Fishing for Love" is inspired by the life at sea, and the play between the fisher and the myth. The performance is executed outdoor on a 12 meter high tissue, in water, and on a 64 square meter net attached from a crane over the water. The project is a continuation of Fiskum and Adhanas collaboration on the net, after the full length duet "The Net of Pas De Deux", performed over 40 performances in different venues. The music by composer Leon Muraglia has been created as an ode to Stravinsky's "The Firebird", which was composed 100 years ago in 1910. It also features short extracts from the compositions of Ole Henrik Moe, Georg Buljo, and Lars-Ánte Kuhmunen.
The aim of the project is to be able to perform in unconventional spaces, and to open a window of imagination for our audience.
The performance is 30 minutes long, and is available for touring.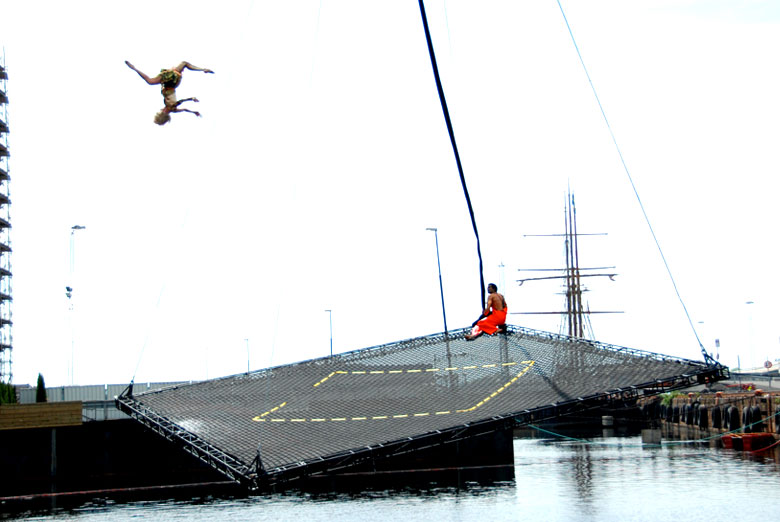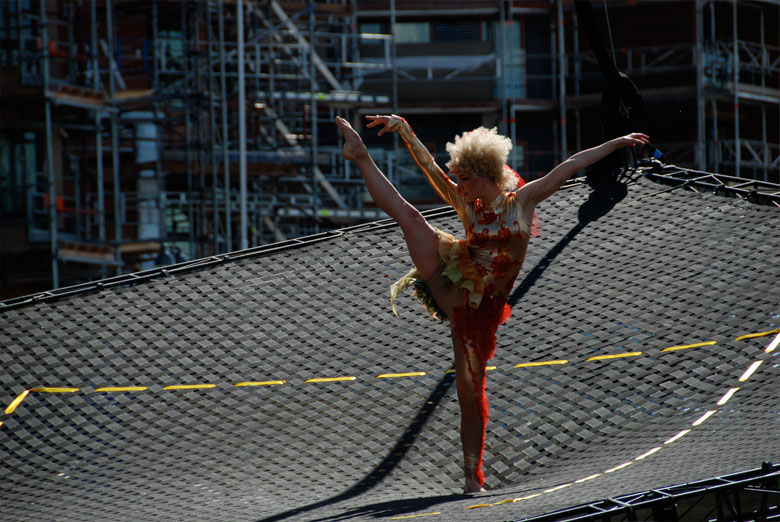 Pictures by Anwar Saab from the performances the 22nd and 23rd of May 2010.